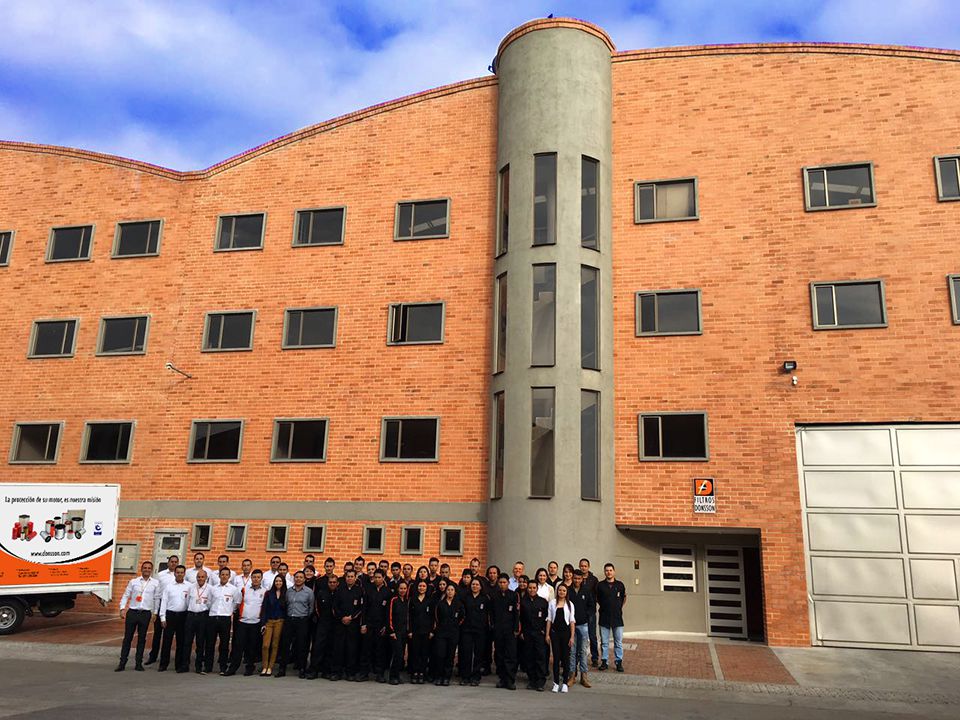 Industrias Donsson - 

Who we are
We are a company that commercialize and produce filtration products. Our manufacturing has specialized in air filters for diesel engines and heavy-duty machinery. We are proud leaders in this kind of filtration in Colombia and Ecuador. Donsson exports continuosly to the United States since 2001 and sells quite often to countries such as Peru, Dominican Republic, Panama and Spain, which proves the high-quality standards applied in its products. 
Our filtration products are homologated by brands such as JAC, Foton, Kubota and others. We are advisers and consultants on engine filtration, maintenance and lubrication.  We design training programs and specific courses in those areas. Our products are known for their high-quality standards as well as their innovative manufacturing processes and materials. 
To complete the filters portfolio, Donsson  imports the very well known filtration brands Baldwin and Racor Parker from United States. 
We are committed to continuously support our customers in all their filtration needs by offering high quality products together with outstanding costumer service. We have established a solid distribution network in Colombia and Ecuador ready to attend any filtration needs.